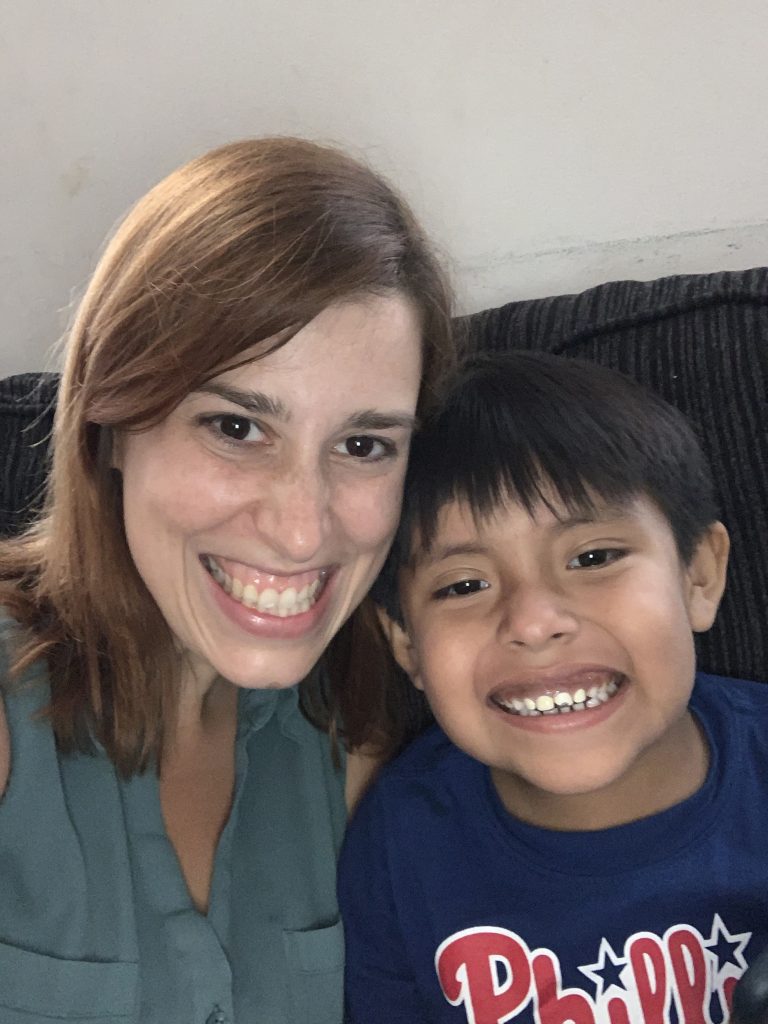 I provide structured Autism training programs in RDI and Hanen More than Words. I also combine elements from programs including: the Play Project, DIR Floortime, and the SonRise Program. With the variety of programs and my experience, I can choose the material and adaptations that will work best for you and your child.
I have worked with families who want to explore every and all therapies they can find. You want the BEST. So do I! I spent years finding the 'missing link' in treatment, especially for my most difficult cases. I still continue to read books and search for new information about Autism Treatment. I have done this extensive research and training so that the families I work with don't have to.
Relationship Development Intervention (RDI): I offer 1:1 coaching, virtually or in-person for $88 /session (45 minutes). You will have access to the RDI platform and I will be your guiding clinician to help you become your child's GUIDE and your child to become your APPRENTICE. Once this relationship is created, you can help your child reach their social, language, and mental goals.
RDI is a parent-focused program for Autism that treats the core deficits of Autism. Current research tells us that the common factor across cases of Autism is the breakdown in the parent-to-child guiding relationship, resulting from abnormalities in the child's development. RDI works to repair this relationship and get it back on track and strengthen students' skills in the following areas:
Emotional referencing: The ability to learn from the emotional and subjective experiences of others.
Social coordination: The ability to observe and control behavior to successfully participate in social relationships.
Declarative language: The ability to use language and non-verbal communication to express curiosity, invite interactions, and share perceptions and feelings with others.
Flexible thinking: The ability to adapt and alter plans as changing circumstances.
Relational information processing: The ability to put things into context and solve problems that lack clear cut solutions.
Foresight and hindsight: The ability to anticipate future possibilities based on past experiences.
Hanen More than Words: I offer group training courses for parents of children ages 1-5 with Autism or red-flags for Autism. I also provide 1:1 training if there are no group classes scheduled.
The More Than Words Program focuses on your natural, day-to-day life with your child. You'll discover how to take everyday activities like meal time, story time and bath time and use them to help your child improve his communication and social skills. And you'll have fun together while you're doing it!
The More Than Words approach is easy to understand and easy to put into practice. With every strategy you learn, you'll be given ample opportunity to practice and discuss it so that you won't forget it.
Private Speech Therapy: I work with a variety of diagnosis and areas of specialty. Other areas include:
Deaf /HOH (Conversational in ASL)
Phonological Disorder
Early Intervention / Language Delay
I offer virtual family coaching for children with a variety of communication concerns. I can visit your home in Columbus OH or provide virtual Speech Therapy in my licensed states. My private fee is $88/session (45 minutes) plus travel costs (if necessary).
I am also contracted through Relate and Grow in Columbus OH (Ages 3-18), Pediatric Therapy Professionals in Pittsburgh PA (Ages 0-3), Kutest Kids in Philadelphia PA (Ages 0-5), Integrity Speech Therapy in Baltimore, Maryland (all ages), and RLSpeech Therapy in San Diego, CA and surrounding area (Ages 0-3).